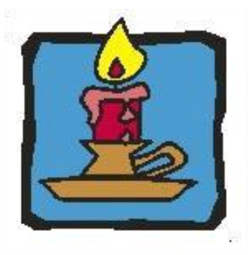 Welcome to

His Majesty's

Inspiration Center!
His Majesty
desires for you to be blessed as He speaks "Spirit to spirit" to you through His inspirations.
A Turnaround Love
There is a God in heaven,
That tickles His children with glee,
For in His heart His children are his grandest prizes,
It is so beautiful and plain to see.
Now there is something you must know,
He is so full of His love there is a glow,
Everyday and in every way,
Our faces of joy give Him a show.
Where the Enemy would seek to make Him sad,
We on the other hand make Him glad,
Forever on His heart there is a plan
To make us the very best He possibly can.
So when your heart feels sad or discouraged,
Go to the Word of God where you can be encouraged,
For you must remember on every turn,
God watches over His Word for you to perform.
Oh Child of God, don't despair,
Our Heavenly Father is always there,
Making a way where there is no way
It would be of no surprise to me if it were today.
Joy unspeakable, full of glory,
Are God's ways and all of His victory stories,
Just trust Him, let go and let things be,
And watch your Father move in your life for you to see.
***
If you were to ask me about Christmas,
I would say it is all about Jesus,
The One who was miraculously birthed for you and me.
For in that stable in a lowly manger,
He was born there being no room for Him in the inn.
Such a gift to mankind was given if only we will receive,
Jesus' love, salvation and forgiveness
That is ours now and for eternity.
May you and yours celebrate Jesus this Christmas Season,
Rejoicing and worshipping Him knowing in your hearts
Every moment it is in Him we triumphantly win!
Merry Christmas to you and yours
from the heart of

His Majesty!
In this way God took away Satan's power to accuse you of sin,
and God openly displayed to the whole world
Christ's triumph at the cross where your sins were all taken away."
You are my priceless Treasure, Lord
You are my most ever-present Friend,
You are my all-knowing, Everlasting Father,
You are my Comforter and Peace from within.
You are my Heart for now and always,
You are my Life for evermore,
You are my Salvation for now and eternity,
You are my Hope and Love withstanding all.
How I honor You, for You and I are One,
We belong together harvesting what You have won,
How I honor You, for You hold my hand,
As we walk Your Garden together looking oh, so grand!
Just hold me, just love me, just whisper softly to me,
Let me rest upon your loving bosom with intimate glee,
As I hear Your sweet words caressing my heart,
And You bend even closer to hear my innermost thoughts.
Love me, sing with me, dance my life with me,
Embracing and waltzing me to the love beat of Your heart,
As You, My Shepherd, lead me in Your destined steps,
Squeezing my hand drawing me never to depart.
With You is more than this world could ever offer,
As I soar on Your wings even higher than ever before,
Swooping, breathing, moving, being entwined as One,
Experiencing all Your triumphant victories galore.
You are my

Everything, in every way, for every day,
Oh,

Your Majesty

, thank You for loving me,
Oh,

Your Majesty

, thank You for being "there" especially for me,
As only You,

Your Majesty

, can be in Your Supremacy.
Behold! I see His resurrection glory
As Jesus has resurrected from the grave,
That is, of course, after He died on an old rugged tree,
When He was crucified for you and for me
Now, don't be sad, my Friend,
He is no longer in the grave,
As only the grave clothes lie neatly folded,
In the sepulcher where He was laid.
Jesus joined His Father where He intercedes for you and for me,
As he listens earnestly to our every heartfelt plea,
Our blessed Jesus was victorious in his flight,
Being resurrected in power, majesty and might.
One day He will be back, you'll see,
Splitting the eastern sky and causing us awe striking glee,
First, the dead in Christ shall rise,
And then we that are alive and remain shall be caught up
Together with them in the clouds,
To meet the Lord in the air.
My Friend, I feel it is very important to tell you,
Jesus will want to take you home too,
For you see the reason for His first coming to earth,
Was to pardon us all and to give us new birth.
So will you be ready to go with Jesus when he returns?
Will you, my precious Friend, be not one His love to spurn?
Won't you without any hesitation or delay, make the all-important decision and say,
"Jesus, I am a sinner, please forgive me today."
What about it my Friend, what will it be?
Will you accept Jesus and be set free?
All heaven is ready to grandstrand that one,
Who is willing to say, "I call it done."
Thank you, my Friend, for becoming a son,
For being a joint-heir with the most important One,
We'll see you then on a day that is approaching
When our resurrected Jesus will come without a moment's notice.
Yes, that is right, my Friend, He'll be coming for you and for me,
He'll come quickly and the entire world will see,
In all His splendor, power and might,
We will be a part of
His Majesty's
flight!
America you are beautiful,
America you are grand,
America you are majestic,
America you will stand!
Now we all know your skies are blue,
All your shores are delightful,
We hear and see your giant trees of righteousness
Who are mighty and so powerful.
They stand for integrity and they stand for truth,
They stand in the gap and plead the blood of Jesus
Over all our mighty and faithful military troops.
Oh how beautiful you are America,
Land of the free and home of the brave,
America, Jesus bought and paid for you
On the cruel cross of Calvary.
Oh beautiful America,
Fear not! Be not dismayed!
Receive your healing, revival and restoration,
This is your new day!
His Majesty loves you America!
If love would tell a story,
If suffering would pay a price,
If becoming poor would cause you to become rich,
If sweating drops of blood in prayer would heal your anxiety,
If being mocked and spit upon would take away your humiliation,
If taking stripes on My back would heal you,
If hanging on a cross naked would take away your shame,
If dying for your sins would make you forgiven,
If having a broken heart would heal your broken heart,
If being resurrected from the dead would make you want
To rule and reign forever with Me in eternity,
There's a present for you under the tree, my Friend,
His name is Jesus and He's wrapped up tight,
With splendor, beauty, majesty and might,
For you, my Friend, to unwrap morning, noon or night.
Now all you need to do my Friend,
Is lift your hands in praise to Him,
Worship and love Him with all your might,
Give him a hug and hold Him tight,
And now, my Friend, repent and give Him any sin,
And let His forgiveness to your heart impart.
Now open your arms wide and sing unto Him,
Welcome Jesus, your eternal gift of life,
My Friend, you have received the gift of Love
God has unwrapped His Christmas gift for you,
Because of Jesus your heart is completely new.
Enjoy Jesus, my Friend, talk to Him intimately,
Let Him give you your postition, then stand,
Hold His hand, leave Him in charge,
Knowing the angels are His to command.
He will be there for you, defending your plight,
sending the Enemy away and out of sight,
Let Him know your deepest heart's cries,
For Jesus, your Friend, has already died.
He died to give you eternal life,
He died to save you from the Enemy's snares,
He died because He loves you, my Friend,
And for you, My Friend, He will always be there.
Merry Christmas to you, Jesus' Friend,
His Majesty

loves you and to your life He will tend,
Merry Christmas to you again, Jesus' Friend,
Your abundant life, God's gift to you just began!
Appearing before us on the horizon
Is an awe striking ocean of

His Majesty's

love,
For sure it is landscaping the Great City
That was made by His perfect design from above.
Happiness is dancing along all the sidewalks
As joy is coming to the people who share,
And the God who put them there.
Inspirations written by Sharyn Culp
Inspired by Holy Spirit
Copyright 2002-2018 His Majesty Ministries